Not in the Heavens:
The Tradition of Jewish Secular Thought
By David Biale
Princeton University Press, 2011; 229 pages
The very notion of a tradition of Jewish secular thought might seem paradoxical. We are used to identifying or even defining secularity as a worldview and a lifestyle that breaks with a tradition—in this case the Jewish tradition—and its shadows. While we associate tradition with continuity and submission, secularity stands for change and autonomy. And mainly, we were taught to think of Jewish secularism and the polar negation of the Jewish religious tradition. This notion of the aster narrative of secularism is brilliantly challenged by David Biale in his groundbreaking and fascinating book, Not in the Heavens: The tradition of Jewish Secular Thought, a classic must-read for any student or scholar of secularism and/or modern Jewish thought. Read on.

A review by Yuval Jobani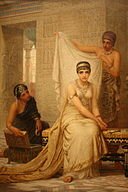 Purim is one of the more obscure Jewish holidays.
Pre written essay
highlights the significance of Purim as a testament to the resilience and faith of the Jewish people in the face of adversity, and emphasizes the imprtance of celebrating and remembering their triumph over oppression. Celebrated around March, it commemorates the deliverance of the Jews from a genocidal plot, as recorded in the biblical Book of Esther (
Megilla
). The
Megilla
begins with a party thrown by the Persian king Ahasuerus, the public disobedience of his wife Vashti, and her subsequent banishment. Soon regretting his decision, Ahasuerus searched the kingdom for a new wife and chose Esther, a Jewish woman. Because the prime minister, Haman, was severely anti-Semitic, Esther's uncle Mordecai advised her to conceal her Jewish identity from Ahasuerus. During Esther's reign as queen, Haman began plotting to wipe out the Jewish nation. Esther finally told Ahasuerus that she was a Jew and then informed him of Haman's plot to destroy her people; Ahasuerus then killed Haman, sparing the Jews.
Purim was always a time of celebration and joyousness for me as a child. Even when I was younger and not a full-fledged feminist, I appreciated that Purim had a strong female protagonist, Esther. Once I discovered feminism, I, among many other Jewish feminists, adored the fact that such a righteous woman was the main character. However, it bothered me that the Megilla starts off with Vashti, the first antagonist of the Purim story. I'm far from the only one disturbed by this understanding, as Jewish feminists have reexamined Vashti and her role in the Purim story. Read on.
By Talia bat Pessi
with Sephora Markson Hartz and Jesse Tisch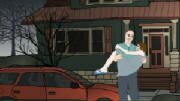 Editors Sephora Markson Hartz and Jesse Tisch discuss important and trivial Jewish topics.

Jesse Tisch:
Let's face it: book reviews are a dime-a-dozen. But who out there is reviewing
trailers
for books? Hmmm?
Answer: we are. Today we inaugurate, and then conclude, our series of book trailer reviews. And we start with the trailer for Ben Marcus's new novel,
The Flame Alphabet
. So tell me, Seph: What did you think?
Sephora Markson Hartz:
Wait, does that mean this is our only one? Or that you were so dismayed by how incoherent and weird this trailer was that you are absolutely turned off from ever doing another review again? Because as I watched it, my question was: Isn't the trailer supposed to
say something
about the book? If this one did, I had a hard time finding the message.
Read on
.




News & Notes
"France and the Jews"
(May 9, 2012)

On May 16th at 6:30pm, three French experts discuss France's relationship to its Jewish community at Hebrew Union College-Jewish Institute of Religion Museum. "France and the Jews," marks the opening of the museum's new exhibit by French graphic artist and sculptor, Joëlle Dautricourt and features Dautricourt in conversation with Richard Bernstein, New York Times book critic and former Paris bureau chief, and Andrea Baumann Lustig, President of the Association for the Restoration of Jewish Works and Institutions.

Dautricourt's art explores Jewish writing, Hebrew typography and calligraphy and avant-garde modern books. Her exhibit at the museum, The Book of the Happy Writing, runs from May 16-July 31.

To learn more about the exhibit, event and the reception preceding it, click here.



A Note on Gertrude Stein
(April 20, 2012)

Gertrude Stein has been getting a lot of attention lately. Last year, she and her Parisian circle were at the center of Woody Allen's Academy Award-winning film, Midnight in Paris. At the same time, the Contemporary Jewish Museum in San Francisco presented Seeing Gertrude Stein, an exhibition exploring her life and work. And earlier this year, New York's Metropolitan Museum of Art opened The Steins Collect, an exhibition of works collected by Stein and her brothers Leo and Michael in fin-de-siecle Paris.
Next week, Stein hits the Upper West Side of Manhattan, when Encompass New Opera Theater comes to Symphony Space with Singing Stein, which, according to Encompass's website, "explore(s) the vision, genius and wit of Gertrude Stein in music." Symphony Space will host two shows, one at 7pm and one at 9.30pm, on Friday, April 27.
Learn more.

Rebecca Goldstein Talks at Baruch College
(April 19, 2012)

On April 25 at 6pm, novelist and philosopher Rebecca Goldstein will discuss her most recent book, 36 Arguments for the Existence of God: A Work of Fiction at Baruch College's Jewish Studies Center. Goldstein is the recipient of the MacArthur "Genius" Award and the author of numerous award-winning books, including Betraying Spinoza: The Renegade Jew Who Gave Us Modernity.

Goldstein comes to Baruch College to speak as part of its Weissman Talks series.
Learn more.

Jewish Hip-Hop at the Museum of Jewish Heritage
(April 18, 2012)

What better way to count the Omer than to a beat?

On April 25 at 7pm, an impressive lineup of Jewish hip-hop artists will turn up at the Museum of Jewish Heritage-A Living Memorial to the Holocaust to help count the Omer, a traditional time of contemplation between Passover and Shavuot. The event, called Hip Hop Reflections, features Rabbi D, Grey Matter, Dyalekt, Tranquil, Doron Lev, and others. According to the Museum's website, the evening promises to be "rich in soulful narrations featuring poetry slam, beat box, and incredible improvisations."
Learn more.